Feel Good
Quick tips every woman should maintain in her PMS
By
|
That is obvious that those five days typically can be annoying. Certainly being a women for you can be a bad phase only when you come across these five days. With lot of pain, extra precaution and marinating a good hygiene, you need to be extremely alert. But your body is weak and feels tired at that particular time span. Periods comes in every women life. It is certainly a healthy sign that it flushes out all the bad blood that might have hampered you. It improves the blood flow and let your body be healthy. But do you really practice all the healthy thing and hygienic conditions in your periods. If not, then certainly you have landed up on the right page. Learn some tips and tricks on how to maintain a good hygienic condition.
Some Quick tips to Maintain Hygiene during Periods
1. A method of Sanitation must be Chosen Wisely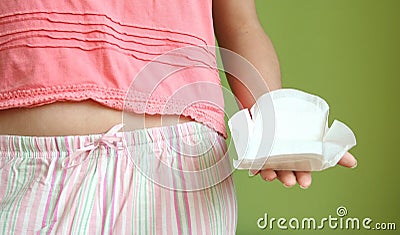 Say whether it is the sanitary napkins, menstrual cups or the tampons that you use. Your agenda must be to keep it clean. Generally unmarried girls prefer for sanitary napkins but if you decide to use tampon, then you need to be extremely careful while choosing the one that comes with low absorbency rate. The best tip here is to use one particular brand for one period and know if you can be comfortable with it then go with the same brand for next period. This will make sure that your comfortableness vanishes.
2. Regular Change is a Must


There are some women who feels that if the flow is less then surviving on one pad will save money and will not be harmful too. This is not true. Women who don't have much bleeding must also make sure that they dump their pad. Ideally after every 3-4 hours, you must change your pad. This protects you from conditions like vaginal infection and urinary tract infection.
3. Wash out on regular basis


If the blood enters the tiny space of the skin then it may result in rashes around vaginal region. Hence regular wash is a must. Besides, it protects you from odor as well
4. Vaginal hygiene products should not be used


Vagina has a good balance of cleaning mechanism specially during the periods. if you use soap or the vaginal hygiene product, the it would kill the bacteria that can actually avoid the infection.
5. Washing technique must be right


Always clear from direction of vagina to the anus other wide it may cause bacteria from the anus to get stored up in urethral opening.
6. Sanitary Pad must be discarded well


You may wrap up in the toilet paper or the regular paper. Do not throw in the toilet otherwise, it may block it and it can have a personal hygiene issue when it causes infection around.
Other than this, you need to be
7. Beware of a pad rash
8. Use single method of sanitation
9. Have a regular bath
10. Follow the routine during your periods
Follow these tips and stay clean and healthy. It is not a difficult job for you to maintain a good hygiene during your menstrual cycle. Statistics shows that there are women in villages who are not aware about the actions that can be taken to have a safe and hygienic period. People still use the unhygienic cloth during their cycle.
Spread the awareness and let other women like you be the part of following a good hygienic condition.
Featured Image