Feel Good
Not just another Goa fashion Guide by Ratna Duhan
By
|
A lot has been written on what to wear in Goa for all us fashionistas and thanks to them we have seen an upsurge of beautifully dressed people on the beaches and around.
After All, people have contributed a lot for the success of Goa as a tourist spot in the recent years and Goa just wouldn't be the same without the easy on the eyes appeal of the youthful crowd. But then we have the other side of Goa with people not so blessed with a fashion sense.
For them I present this simple, not too heady list of Do's and Don'ts.
1.Your undergarments are NOT, I repeat NOT, for public view.
Just because you are in Goa does not mean that now you can subject fellow vacationers to your VIP's and Lux Cozy's. Just, please, No.


Image Source
2.Yes, we get that you just got married and are here on your Honeymoon.
We also get your excitement about all that gold and metallic jewellery you have laden yourself with. But do you really want to be the sparkle on the street, visible from afar, courtesy all that light reflecting off you? Unless this is your way of not getting lost in the crowd, please keep all these jewels at home.

3.Load up on those sexy colorful nothings that are wasting away in your closet in your city where anything above the knees come under tricky moral grounds.


Image Source
4.Goa, in my belief, is the only place where you can mix and match just about anything and make it work. So don't be afraid to go crazy on those bold colors and prints. But not too crazy so as to defile all fashion sense.

5.If you think you are not in shape, please don't wear anything that makes you uncomfortable just because you think you have to adhere to a certain dress code in Goa. Too many people have been guilty of this crime. That said, all those who enter the water wearing a Salwar Kameez and sari, should be fined. Period.


Image Source
6.No more harem pants people. No more. We know it's comfortable, but it's so passé. They do NOTHING for those legs of yours.
If you insist then turn those boring harems into something sexy..Use your DIY imagination and with the right cuts and prints, you will have a cooler version of harems to rock

7.Accessories, as long as kept to bare minimum, can definitely turn up your glam. Go ahead, get those beady necklaces and feather ear-rings, flowers in your head and wayfarers (I love them). A festival look works totes here. Flip Flops, a sling bag and a lot of cotton to help your skin breathe! Please avoid anything polyester.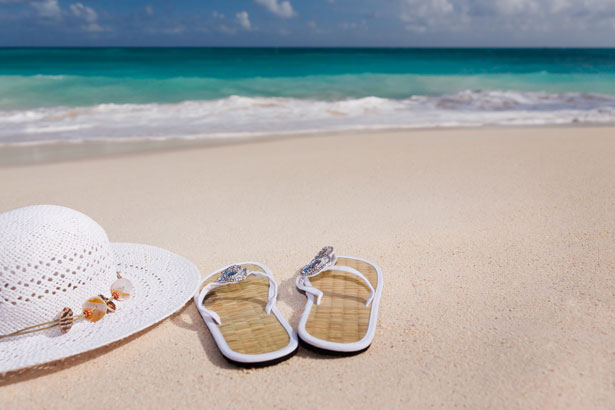 8.A printed crop top with a low waist sarong or a long funky Tshirt with short denims, sometimes it really is this simple to look fabulous on the beach. Team up with Coral and Aqua or other light colored accessories and you are good to go. Remember, simple yet chic is the look for the beach.

9.The best thing about Goa is that no one judges you, not really. This is the only place in India where you can actually bring that hidden fashionista outside and let her play and be a little bold. Since the mentality,' it's Goa wear whatever, no one cares' is predominant, it definitely helps ease the pressure a lot in terms of what you can wear and get away with. Go ahead and take out those animal prints, put some sexy lingerie in the mix, color block your heart out with Hot Pinks and Oranges. Use Goa as your fashion playground, where you can swing from Boho Chic one day to Aztec print crazy the other.

10.A well put together outfit can work not only for the day but also for the night in Goa. So if you think you won't have time to come back and change, make sure your day ensemble can be rocked at night as well. Add in some cool metallic pieces for the night. These are the times when carrying a big tote bag is a savior indeed. Put in those extras in there and you are sorted.
11.Goa at the end is a place you come to unwind and let your hair down while enjoying those Bloody Marys and Martinis. Don't get too caught up in what to wear or not. The most important thing that you need to carry on you and wear all the time is your sense of Fun and abandon.


Let go of all the fashion rules and just run off on a beach and bathe in the beauty surrounding you. As long as you are having fun and are in your element and comfortable, you know you are doing Goa right!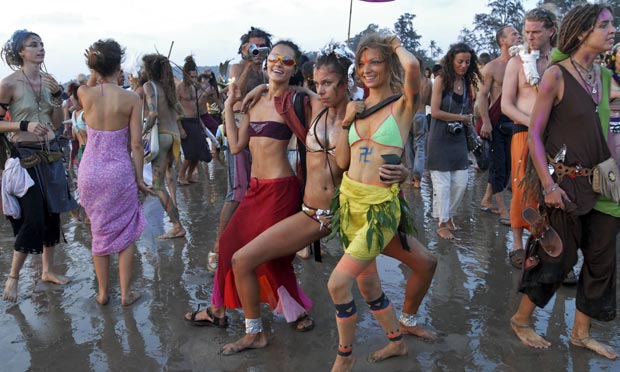 Featured Image
Article By Ratna Duhan